Below is a diary entry from a dear friend, recounting his trip to visit me in Malaysia earlier this month.

Although I feel shy relaying some of what he wrote (elevating me above my actual status: merely a messenger of high quality oud oils), these are his thoughts in his words, and so I'll be, once again, just a messenger. 🙃

I hope you enjoy the read, as much as I enjoyed his visit!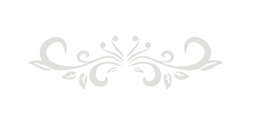 My journey to meet the man who started as my distiller, and became my brother.
From a very young age I always loved Oud and wanted to associate myself with all things agarwood. How I got into Oud is a different account for a different day, this one is about meeting the person who enlightened me to a new world of what Oud has to offer. My love and appreciation for Oud oils would be expanded after encountering Agar Aura oils.
Besides meeting the man behind the oils and attars I consider to be the absolute best I've smelled and own, I wanted to and got a chance to see first hand many inside things of the agarwood world from meeting with wood brokers, selecting wood for distillation, and actual hands-on distillation.
The first ever Agar Aura oil I encountered was called L'Essentiel Cambodgien, it was different from the barnyard oils I was used to, I didn't imagine that an oil could have so many fruity notes yet have a very powerful Oud aroma. At that time, which was roughly mid 2016, I was splitting my funds and buying oils from many vendors. Not buying more of those earlier Agar Aura oils is one of the things I regret dearly, but the "Man" himself said not to worry, that he was hand selecting agarwood from brokers, engaging in jungle hunts, and would be personally distilling many more Insha'Allah. This brought some type of comfort but only through words, the heart was feeling the remorse of not getting them.
After waiting for a few more months I decided to go ahead and make another purchase, which would further change my perspective on what truly artisanal, small batch hand-distilled agarwood oils could be. I purchased Kanzen on the recommendation of Phil (kesiro). One of the things Doc P. told me was about the beautiful kinamic type notes that were present in the Kanzen, I immediately made the connection having heated actual kinam from several trusted sources. My mind was made up about where I'd get my oils from and who would distill them. I began an all-points bulletin pursuit of Agar Aura oils (BTW its been almost 2 years since the purchase of the bottle of Kanzen and I still have close to 3/4 bottle left, it's too special of an oil for me to use on an everyday basis).
I started selling my collection of oils from other vendors just to get more Agar Aura oils and even gave some of them away in the process. After experiencing the depth and quality of oils that were distilled to capture as close as possible the true nature of the wood, from meticulously sourced and hand-picked batches of wood, there was no turning back to the mundane. As of now, I have no oils from any other label in my collection. People might think that I haven't tried anything from other vendors and that I am being biased, that's false and true. It's false that I haven't tried anything else, I've owned and sold plenty. It's true that I am biased, I am biased towards finding the highest quality oils and those oils just happen to be distilled and sold by Agar Aura.
I started having phone conversations with Taha and found him to be an absolute gem of a person and would confirm that upon my meeting and continued association with him in person.
As my Oud knowledge grew, one of the things that I learned from my teachers was to always be humble in front of anyone who is teaching you something. Although younger in age than me (look at some of the companions of the holy Prophet SAW, such as Abdul Rahman ibn Auf (R.A) and his Shaykh the young cousin of the Prophet Syedina Abdullah Ibn Abbas (R.A)), Taha became somewhat of a teacher to me on the inside scoop of the agarwood industry. I told him that I would love to visit him in Malaysia, this was back in the middle of 2018. Every time I mentioned how awesome it would be for me to visit him there, he would acknowledge and say yes it sure would be awesome.
As 2018 was coming to an end, I asked Taha sincerely if it would be okay for me to visit him in the spring of 2019. He said, he would look at his schedule and get back to me as he was doing some offsite distillations and busy sourcing wood. A few days later I got the green light and in the beginning of Jan, 2019 I booked my ticket to Malaysia. The sheer excitement of being able to go was going to become a reality.
The problem would be, what do I do for the next 3 months. Those 3 months went by also and the day finally arrived for me to go to LAX to catch my flight to Kuala Lumpur via Shanghai. The excitement was starting to settle in and the 22-hour journey began. The first leg of the journey was long (about 13 hours and 45 mins). Total time I was able to sleep was 1.5 hours. Although I did prepare the night before trying to sleep minimal but that didn't work either. It didn't bother me much because I have done this many times before. The transit stop in Shaghai didn't seem much because the aircraft taxied for about 30 mins after landing before finally stopping at the gate.
I de-boarded the plane and had to go through security again and once I was cleared, the boarding for the Kuala Lumpur flight started and I was on the plane again. The 5 hour 30 min flight started but this time, I was very tired and managed to get a whole row of seats and fell asleep. The next thing I know the flight attendants were waking me up saying they have begun the descent into Kuala Lumpur.
We touched down at 12:15 am and I quickly cleared immigration and customs and was headed towards the hotel in a Grab car (Malaysian version of Uber). I checked in the hotel around 2:30 am and tried getting some shuteye before meeting Taha. I managed to get another 3 hours sleep and woke up at the call of prayer.
I got a text from Taha around 8 am saying he would pick me up from the hotel around 8:20-8:25 am. I headed down and was walking out of the Lobby where I suddenly came upon Taha standing in front of me.
The dream came true and we greeted each other and headed back to his house.
As I exited the elevator on his floor, I walked into a cloud of beautiful incense aroma, which had to be coming from his house as He was the Oud master! We went inside and I was blessed to see the room where he had all special tools and Oud pots, which made some very special oils. The likes of Vietnam Special K, Tokusen Tai, Syed's Ascent, Hindustan No.1, Kencana, Nashila and countless others.
I got to see the espresso machine that I used to hear buzzing during many of our phone conversations. We quickly had some coffee and it truly was some of the best cappuccinos/Lattes/Gibraltar's I have ever had.
We sat and briefly talked before heading out to the airport to catch yet another flight to visit the distillation factory. The flight was a short 45 minutes and when we landed we hired another Grab car and headed towards the factory. The Grab driver was a guy who had far more patience than I and was driving under the speed limit. 3-4 requests about speeding up fell on deaf ears.

After about 1 hour and 15 mins, we arrived at the factory where I got to meet one of Taha's companions Muhamad (another man behind the scenes, who always has a smile on his face). At the distillery I was able to witness the artistry that goes into distilling high quality agarwood oils, something which I'd long dreamed of seeing in person. The distillery itself was clean and Taha showed me the place he called home on his long distills as he mans and keeps a watchful eye over the cooking.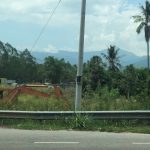 Taha took me to the boiler pots and showed me the different oils, which were being cooked and told me, that he would like me to do the pull of the hydrosol and the actual oud oils. I felt honored to do it but was very hesitant, not wanting to mess anything up and spill the oil. Muhamad was right there as well, and we began pulling out the first hydrosol of an oil that was cooking. This followed by the draining of 2 more hydrosols and 2 more oils. A little bit of each oil was dabbed on my arm. When I smelled them being so fresh, I was taken away by the sheer power and became speechless. That truly was a humbling moment.
Note: Taha had done the choreography and distillation of the most sensitive stages of the oils just before my arrival, and the timing was perfect for me to come and drain the new oils.
We sat down afterwards trying to grasp the beauty of the oils, which were just applied, and while that was going on I was able to taste and sip the 3 hydrosols. The taste and smell were intense and I was happy to experience that Oud taste, which didnt disappoint. I even managed to burp some oud burps.
We then sat and talked for the next several hours and it truly was a beautiful and joyful experience being able to talk to Taha and Muhamad right behind the pots where the oils were being cooked. We headed out of the factory 30 mins prior to sunset, as we had to pick up a few things from another shop and also managed to get dinner. I kept thinking of all that we did in just that one day, and how fortunate I was to experience this.
The next morning, I was still in shock on how we managed to pull off what we did the previous day. I thanked Taha multiple times for letting me experience what I did the previous day. Taha had some orders to fulfill and thats when I got to see how he pours the oils without using any type of funnels or pipettes.
We then had some woods to take care of and squeezed in a heating session (Gen. 3 all the way) using wild Pursat agarwood chips on an adjustable subitism type burner. The essense of being able to heat the wood so perfecly was truly one of the highlights of my trip. When the wood is of high grade for heating and heated correctly, it's quite obvious to see the connection to some of the oils being made by Taha.

With this particular batch of wood, it was easy for me to see that the grade of wood we were heating was similar to woods that birthed some of Taha's Cambodian oils such Pursat Select and Kuzen, we missed you here Anwar! The quality of the woods Taha selects is high and even with scorching high heat they don't smell of firewood. We managed to heat some wood on coal also in remembering Anwar who prefers charcoal and who was unable to make the trip.
Later that day while we headed out to go and eat, several people stopped Taha inviting him to come to their shops. We told them after we eat we would swing by.
When we stopped by the first shop after dinner, they presented woods for purchase but Taha wanted something better. To sum it up, Taha started educating them on Oud and the different types of origin and why some names in the Oud field were called what they were called.

We then went to another shop and were told by the owner (on the street) that he had some high quality stuff. The funny thing was that Taha just spoke to me about a certain very honest seller who would truthfully tell his customers if the wood was worth buying or not and a minute later he called Taha in from the street. He pulled out some very high grade Malaysian agarwood.
We then proceeded to another shop and met another gentleman who has been in the agarwood business for a few decades. He had many woods also and showed us some very rare pieces.
The 3rd day was also a day to remember… because that was the day I lost my mind when trying the different types of Kinam/Kyara.
Leading up to trying actual Kinam was an Oud oil session of different regions focusing on the special K aromas. The likes of Prachin Special K, Pailin special K (goodness me) and Pra Rachini (simply wow) and one of the holy grails of oud oils i.e Royal Maluku.
The oils are some of the newest in his collection and some of the finest oils I have tried directly from the master distiller himself. One of the things he told me to do was to memorize the aromas of the special K oils as they will have connections with the actual Kinams which we would be heating later that today. One of the things Taha had mentioned to me was that he would like to have a Kinam heating session along with eating some also.
He lined up 7 different Kinams.
3 Aceh Kinams (various types)
1 Kalimantan Kinam
2 Vietnam Kinams
1 Brunei Kinam

Seeing so much Kinam and of the quality he had was truly another humbling moment. I have read and heard many people compare x, y, and z oils to Kyara/Kinam but until the actual smell is experienced correctly, it's at best a guess / subjective thought.
When I tried Aceh Kinam 1, I instantly knew this was a medicinal type of Kinam, which didn't have all the explosions in aroma that we read about. When I thought about it some more, I instantly was connected to Hindustan No.1 and Nashila. Their coolness is something that hit me hard, which I found very vivid in Aceh Kinam 1.
Aceh Kinam 2 is where things started heating up. Upon taking a whiff of this Kinam I flew back, never having smelled anything like this. Pra Rachini was written all over this Kinam and I was left shocked at the sheer power.
Aceh 3 Kinam is where I started loosing it. This Kinam was connected to another one of Taha's oils and that is the Pailin Special K. It was actually shocking to see how many of the different Kinams the Pailin Special K would share notes with.
Kalimantan Kinam is where things started to go North and the connection found in Prachin Special K was so alive and vivid that I could now see what gave special K, the title Special K.
Vietnam is where my mind was lost. The oil that was clear again in this was Pailin Special K. This tells you even though Pailin is a Cambodian oil, when done right, takes the shape of a Vietnam Special oil or better yet actual Kinam notes.
Brunei Kinam is where I started hallucinating and started to say really funny things. The connection of Pailin special K was probably the most clear in this Kinam.
In summary, 3 out of the 7 Kinams had Pailin special K written all over them. This was confirmed even more when I had the chance to eat some of these Kinams.
I had to digest this experience for the next several hours and didn't want to try anything else after that. Was truly grateful to Taha for sharing his stash of some of the most beloved and rarest agarwood on the planet.
The 4th day, was mostly just trying to recover from the previous day of having smelled and eating Kinam. We sat and talked about Oud and had a few other important discussions.
The 5th day was where we visited the newly distilled Malaysian oils. The likes of Royal Jerai, Jerai, Hulubalang, and Kirana was the icing on the cake to this once in a lifetime trip. All I can say is for those people who missed out on the Malaya, grab a bottle or 2 of Hulubalang. The void of not getting the Malaya won't be filled but it will remind you of how great of an oil Malaya was, through the Hulubalang.
The last day was depressing knowing that my time in Malaysia was coming to an end. I got to do a Gen3 style heating in front of the master distiller himself and him having witnessed the way I do it, I was please to know that he gave me the stamp of approval of Gen3 heating as he does it himself.
As time was ticking by and my departure time was getting closer, I had a final glance at the place where all the wonderful oils are kept and was left in awe once again.
In summary this trip was truly a once in a lifetime journey. Having spent time with the teacher himself, Taha showed me things which very few can actually show, this journey will forever be indelibly imprinted in my mind.
One of the things Taha doesn't like is too much praise and many might find my short writing of my trip excessive praise for him which is not right. I would like to mention this is truly from my heart and not just to praise him and take him to the moon. For me it was a reality to have met the person who in my opinion makes the finest Oud oils on the planet. In a famous tradition of our Holy Prophet Muhammed SAW, He said "those who do not thank people have not thanked Allah".
Lastly, I am thankful first to the Creator for allowing me to embark on this journey and having a safe and fruitful trip, and secondly I am thankful again to Taha sacrificing his time and energy to distill the world's finest oud oils and going out of his way to graciously host and enlighten me as he did. Till we meet again Insha-Allah.
Sincerely,
Abdul Wahab